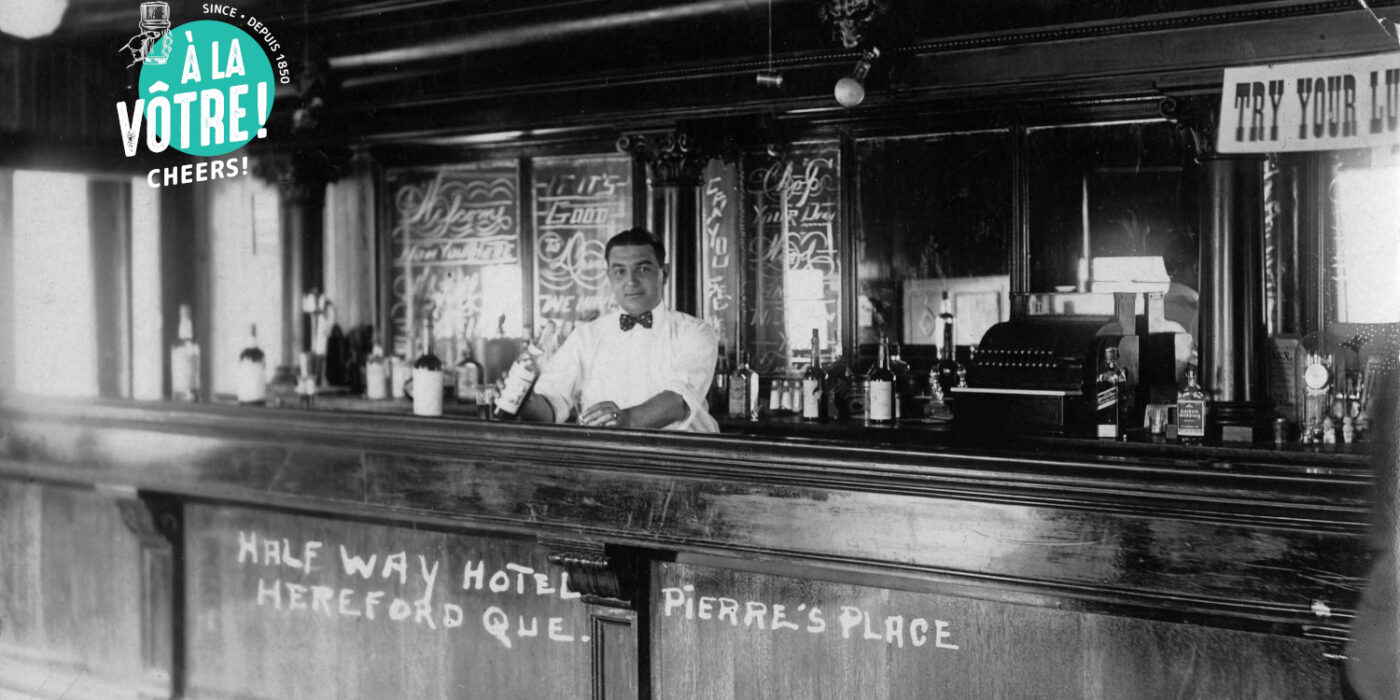 At the heart of this exhibition, you will discover various social aspects surrounding the consumption, distribution and production of alcohol in the last 150 years.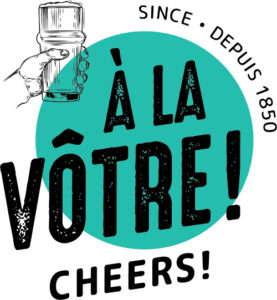 All thanks to a number of significant artefacts, a large selection of photographs, advertisements and newspaper articles, as well as a series of dynamic explanatory texts, Cheers! highlights the connection between alcohol consumption and social rituals and practices. For the last centuries – if not always – drinking alcoholic beverages has been a social and public act. Indeed, alcohol was consumed in licensed establishments (in cabarets, taverns, hotels and restaurants) and on special occasions (at weddings, parties and official events). Over time, it also became more and more common to drink at home "among friends". That being said, those who chose not to consume alcohol often joined social movements promoting temperance, abstinence or prohibition.
However, drinking has a gender! Although the negative perception surrounding female drinking, especially in public settings, has softened in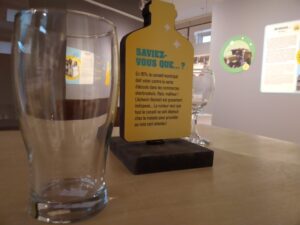 recent decades, this double standard has not completely disappeared. Women have to drink much more moderately than their male counterparts and not all alcoholic beverages are meant to be consumed by them… As a matter of fact, there is a meaning associated with what is drunk, where and by whom. For instance, the tavern used to be considered as the bastion of "drinking between men and like men" for decades.
While creating this exhibition, advertisements from the 1900s to the 1960s proved to be a true gold mine to analyse and illustrate which products were popular depending on the time period. They also brought to light the evolution of targeted clienteles, as well as social codes. Cheers! offers you a great sample.
Did you know? There are three local institutions discussing historical and current aspects of alcohol consumption this summer, each in their own way! Get the "Beers" Passport available at Destination Sherbrooke to discover the Cheers! exhibition at the Mhist-Musée d'histoire de Sherbrooke, as well as the Broue travelling exhibition, which makes a stop at the Musée de la nature et des sciences this summer. You will also have the opportunity to enjoy a self-guided tour of the Siboire brewery. On that note, see you soon!
June 21, 2022 - October 23, 2022
Exhibitions (Summer schedule June 25 to September 4)
Monday : CLOSED
Tuesday to Friday: 9 a.m. to noon and 1 to 4 : 30 p.m.
Saturday and Sunday: 9 a.m. to 4 : 30 p.m. (First Sunday of the month 9 a.m. to 4 : 30 p.m.)

Archives center (on appointment only)
Monday and Tuesday: CLOSED
Wednesday to Friday: 10 a.m. to noon and 1 to 4 : 30 p.m.
Saturday and Sunday: CLOSED
Share this event:
Fees
Members

Free

Adults

$ 10.00

Seniors (65 and over)

$ 7.00

Students

$ 5.00

Children (12 years and under)

Free

School groups (per student)

$ 4.00

Non-school groups (per person)

$ 5.00