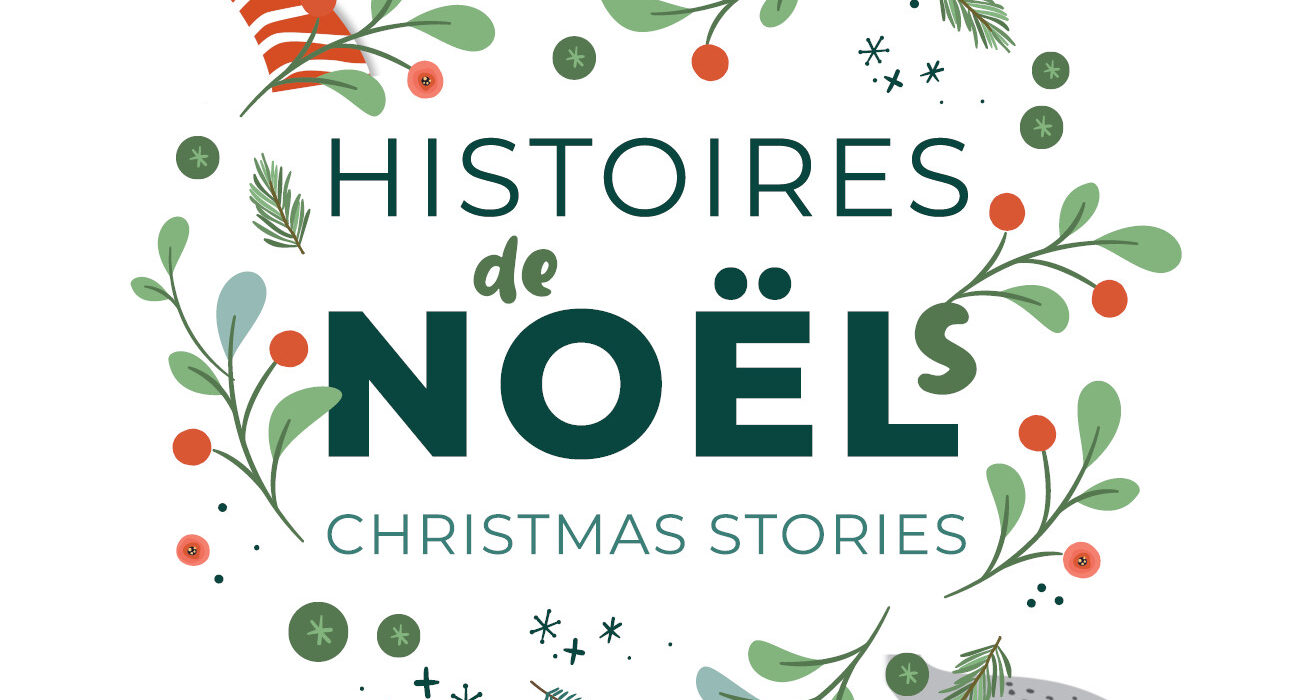 The holiday of Christmas contains a multitude of material and social traditions as well as a wide variety of characters that contribute to the magic of this time of the year.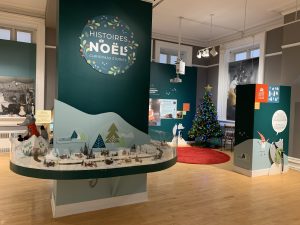 But where do the main traditions that we know about in Quebec come from? This is the question that the exhibition Christmas Stories(s) attempts to answer for a dozen traditions that have shaped our holiday season for several generations. And because Christmas rhymes – not really! with children for almost 200 years now, two extraordinary and dynamic guides will accompany the youngest in their discoveries. Indeed, Falala, a very nice fox article, and his companion Belzy, a funny little goblin, spend the holidays at the Mhist and will be happy to allow children to learn more, and independently, on the subject.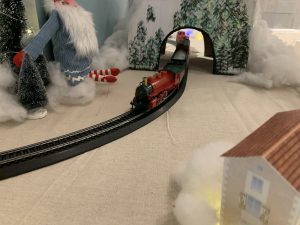 Speaking of Falala and Belzy, they offer families a book of discoveries, accessories for a photobooth and a contest. Yes! Yes! Lots of fun and a chance to win a gift box filled with beautiful regional products, all in a bright, warm and playful atmosphere that will please all age groups, young and old.

The exhibition is presented in the American-Biltrite Hall from November 16, 2023 to January 7, 2024.
* Check the holiday schedule
***Between November 16 and December 21, it is highly recommended to call before you travel for a weekday visit. There are many activities with school groups, which could make the room inaccessible to the public.***

November 16, 2023 - January 07, 2024
Exhibitions
Monday and Tuesday : CLOSED
Wednesday to Friday: 10 a.m. to noon and 1 to 4 : 30 p.m.
Saturday and Sunday: 10 a.m. to 4 : 30 p.m. (First Sunday of the month 10 a.m. to 4 : 30 p.m.)

Archives center
Monday and Tuesday: By appointment only
Wednesday to Friday : 10 a.m. to noon and 1 to 4 : 30 p.m.
Saturday and Sunday : CLOSED
Share this event:
Fees
Members

Free

Adults

$ 12.00

Seniors (65 and over)

$ 8.00

Students (with card)

$ 6.00

Children (7 to 17 years)

$ 5.00

Children (6 years and under)

Free

Family

$ 22.00

School groups (per student)

$ 5.50

Non-school groups (per person)

$ 8.00