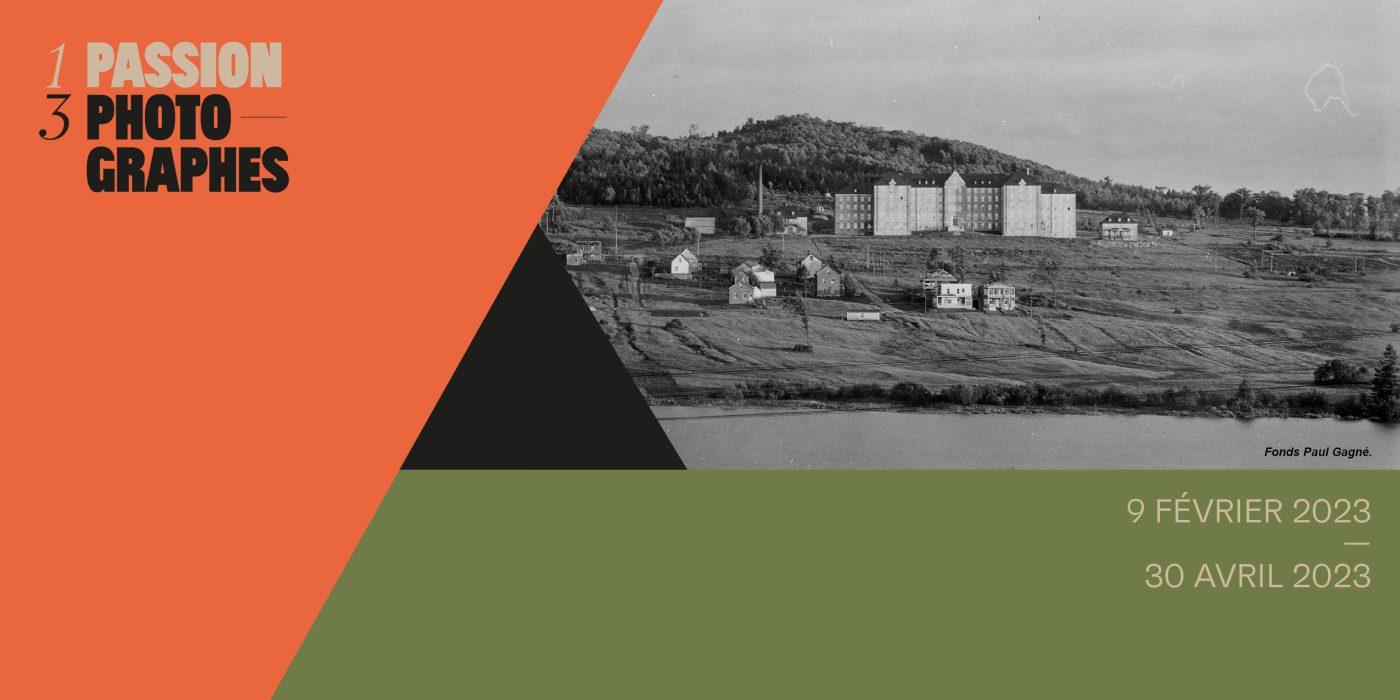 Paul Gagné, Jacques Darche, Jean-Claude Aubin. Three men from three different generations who share a passion: photography.
Photography allowed them to capture on film and digitally encode snippets of everyday life and important days, journeys and significant urban landscapes.
Their combined photographic works give us an insight into how they perceived life and Sherbrooke in particular, from the end of the 1930s to the present day.
Through the lenses of these three Sherbrooke photographers, this exhibition presents 60 or so photographs, all of which reflect the passion that these three men shared for photography. The three bodies of work presented here are both interrelated and multifaceted. They all explore a distinct and dominant but not exclusive theme: snapshots of everyday life, a focus on the 1960s, and urban heritage.
February 09, 2023 - April 30, 2023
Exhibitions
Monday and Tuesday: CLOSED
Wednesday to Friday: 10 a.m. to noon and 1 to 4 : 30 p.m.
Saturday and Sunday: 12 a.m. to 4 : 30 p.m. (First Sunday of the month 10 a.m. to 4 : 30 p.m.)

Archives center
Monday and Tuesday: CLOSED
Wednesday to Friday: 10 a.m. to noon and 1 to 4 : 30 p.m.
Saturday and Sunday: CLOSED
Share this event:
Fees
Members

Free

Adults

$ 10.00

Seniors (65 and over)

$ 7.00

Students

$ 5.00

Children (12 years and under)

Free

School groups (per student)

$ 4.00

Non-school groups (per person)

$ 5.00