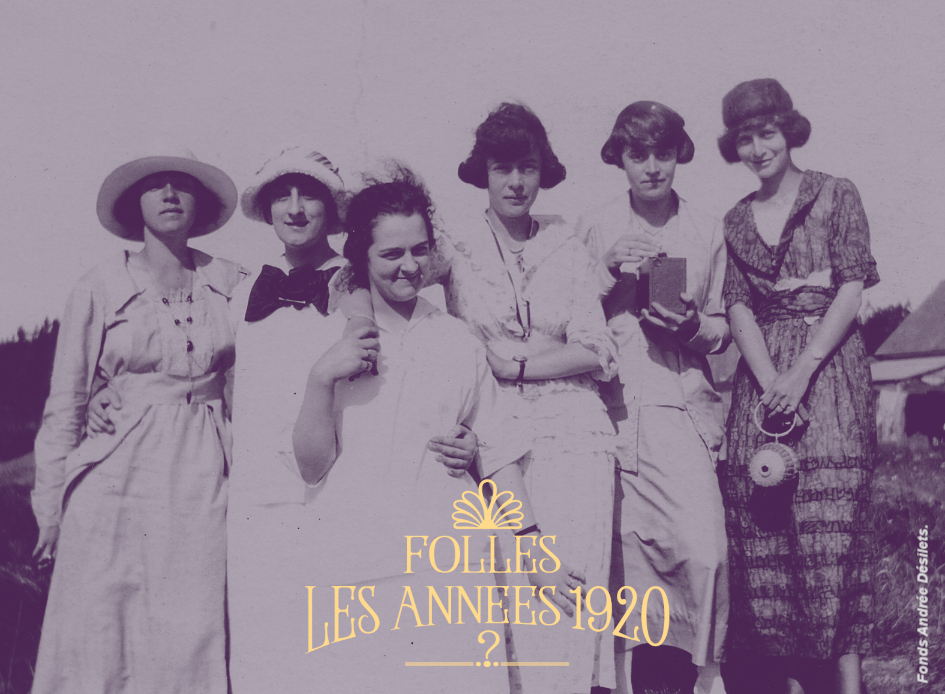 The 1920s are often presented as the "Roaring Twenties", where anything was possible after the horrors of the Great War.
If this is not completely false, this period of great prosperity and increased freedom is taking shape in the second half of the decade. For the first part, it is rather a period, let's say, madly upset. Indeed, the four years of war and the Spanish flu pandemic that followed have left traces and several spheres of activity must readjust their beacons. Reflecting widespread discontent and unease, feminist and workers' movements are growing.
It was not until 1925 that a certain return to prosperity was achieved, which at the same time made it possible to aspire to greater freedom.
May 25, 2023 - October 22, 2023
Exhibitions
Monday and Tuesday: CLOSED
Wednesday to Friday: 10 a.m. to noon and 1 to 4 : 30 p.m.
Saturday and Sunday: 12 a.m. to 4 : 30 p.m. (First Sunday of the month 10 a.m. to 4 : 30 p.m.)

Archives center
Monday and Tuesday: CLOSED
Wednesday to Friday: 10 a.m. to noon and 1 to 4 : 30 p.m.
Saturday and Sunday: CLOSED
Share this event:
Fees
Members

Free

Adults

$ 12.00

Seniors (65 and over)

$ 8.00

Students (with card)

$ 6.00

Children (7 to 17 years)

$ 5.00

Children (6 years and under)

Free

Family

$ 22.00

School groups (per student)

$ 5.50

Non-school groups (per person)

$ 8.00