Thank you
Thank you to the partners who support our mission, our exhibitions, our events and our archives service.  Thanks to your support, the Mhist projects are enhanced and the experience of visitors and researchers greatly enriched.  You help showcase and disseminate Sherbrooke's history.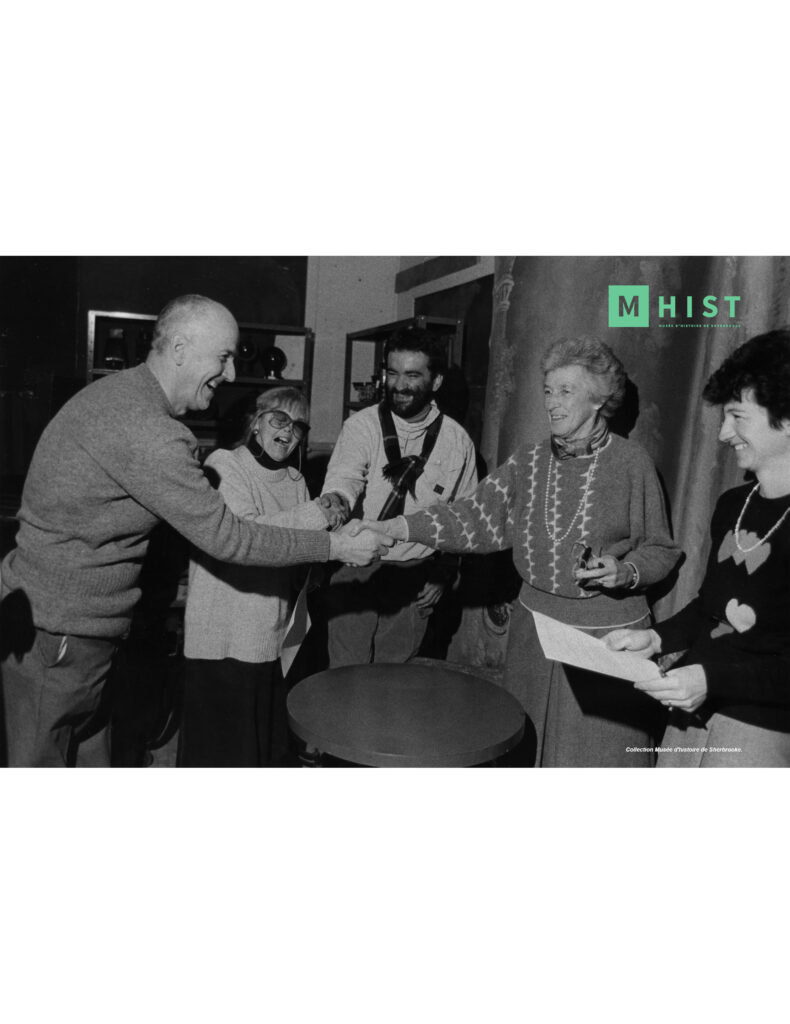 Contribute to our heritage
Vous voulez en connaitre davantage sur nos projets, devenir partenaire ou même faire un don au Mhist, n'hésitez pas à nous contacter. Les contributions peuvent être en argent, en biens, nous avons différents plan de partenariat qui pourrons vous offrir une belle visibilité dans la communauté tout en enrichissant la recherche, la conservation et la diffusion de l'histoire locale.
Enfin, vous avez en votre possession des photos, des documents ou des vidéos sur l'histoire de Sherbrooke ou de la région, pensez à Mhist pour leur conservation pour les générations futures.