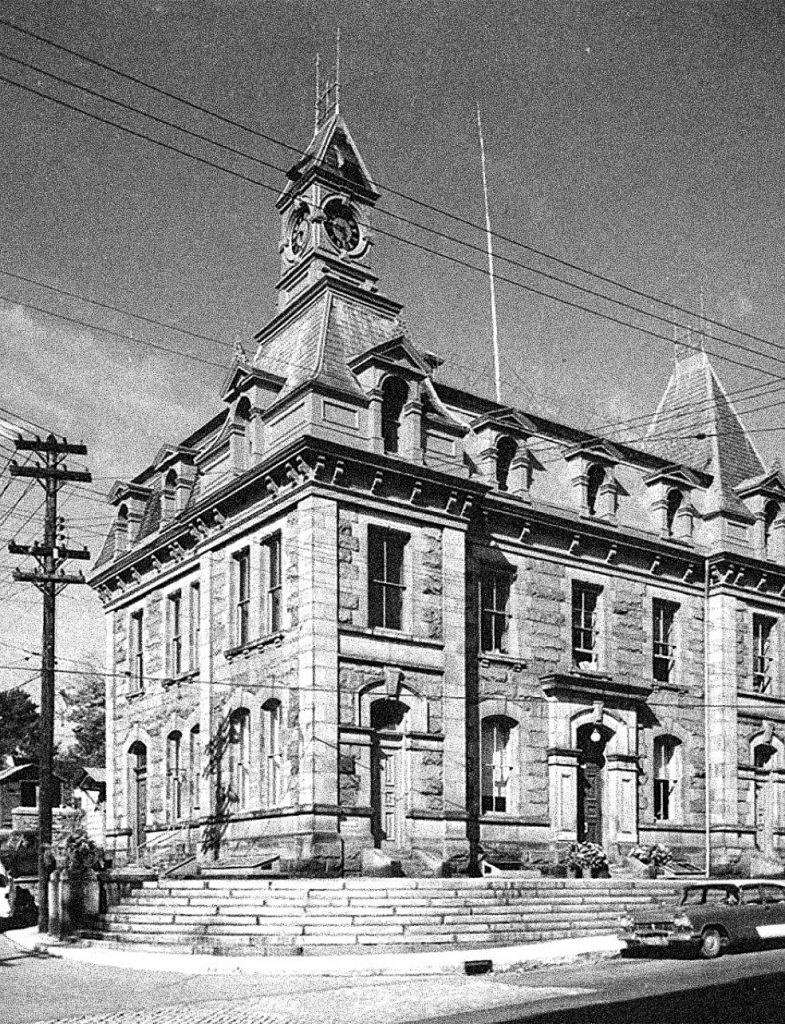 A bit of history...
Our mission: To preserve, study, showcase, and disseminate the documentary and ethnological historical heritage of the Sherbrooke region with the aim of sparking the interest and fostering the sense of belonging of Sherbrooke residents toward their city and its history, and thus contributing to establishing Sherbrooke as a renowned tourism destination.
The Mhist was founded on March 2, 1927, under the name Société d'histoire des Cantons-de-l'Est. From the outset, the Société gave itself a twofold mandate: To preserve the local and regional heritage, and to disseminate the history of Sherbrooke and the Eastern Townships.
On April 17, 1989, the Société d'histoire des Cantons-de-l'Est changed its name to Société d'histoire de Sherbrooke. The next year, it was certified as a private archives service by Archives nationales du Québec. The mandate of this service is to preserve and complete archival collections and make them accessible to researchers and the general public.
In May 1992, the museum was moved to the newly created Centre d'interprétation de l'histoire de Sherbrooke on Dufferin Street. The Second Empire-style heritage building, built in 1885 to house the post office and customs, was the property of the City of Sherbrooke.
From the late 2000s, the Société d'histoire de Sherbrooke came to be recognized as the region's most significant historical society and one of the largest in Québec. The dynamism, professionalism, and expertise of its team as well as the wide range of its dissemination activities have confirmed its uniqueness among this type of institution. For this reason, in June 2019, the Société d'histoire de Sherbrooke changed its name to Mhist-Musée d'histoire de Sherbrooke, which is more representative of its vision, reality, and activities. With a passion and desire to disseminate the region's history, the Mhist team proposes a host of diverse and innovative activities, both within its premises and beyond their walls.
The Mhist is an NPO and receives its funding from its members, the City of Shebrooke, the Ministère de la Culture des Communications, and the Bibliothèque et Archives Nationales du Québec.
Governor General's History Awards
In November 2017, the Mhist team was the recipient of the Governor General's History Awards for Excellence in Community Programmingfor its History Goes to the Marketevent. The Mhist fully embodied its mandate to disseminate historical heritage with its History Goes to the Marketevent, which has remained at the core of the historical and current reality of the city since 2012. Through various activities and dramatized tours, the history of public markets and life in Sherbrooke in 1900 is revealed. Each edition is led by a team of more or less10 people from the Mhist , along with local artists who do everything in their power to ensure the success of this friendly and festive weekend. The Mhist wishes to thank its financial partners, in particular MPs Luc Fortin, Guy Hardy, and Pierre-Luc Dussault, as well as Destination Sherbrooke, the Marché de la Gare's business owners, and its collaborating artists, without whom History Goes to the Marketcould not have been a reality!
Karine Savary
With a Master's degree in History from Université de Sherbrooke, Karine first joined the Mhist team as an archivist and subsequently became curator. Since 2011, she has been head of the museum's archival services, responsible for preserving and disseminating historical heritage. Over the past few years, she has established partnerships that have led her to take part in research and preservation projects in Canada and Europe. Knowledge transfer being high on her priority list, she also writes newspaper columns and gives talks. With her team, she identifies client needs to create innovative dissemination projects, focusing on rigour and scientific research.
Marie-Eve Gingras
With a Master's degree in History from Université de Sherbrooke, Marie-Ève Gingras has been head of the dissemination unit and project leader at the Mhist since December 2010. Her passion for her work pushes her to do everything in her power to ensure the best possible experience for visitors. Through the creation of projects for exhibitions and activities, she varies both topics and approaches to reach different audiences. She brings to life various moments from the history of Sherbrooke in earlier times with her team, particularly through a series of guided field tours. She believes that learning about history in different ways is important, and organizes engaging, lively, and interactive pedagogical activities for students in elementary school, secondary school, and adult education.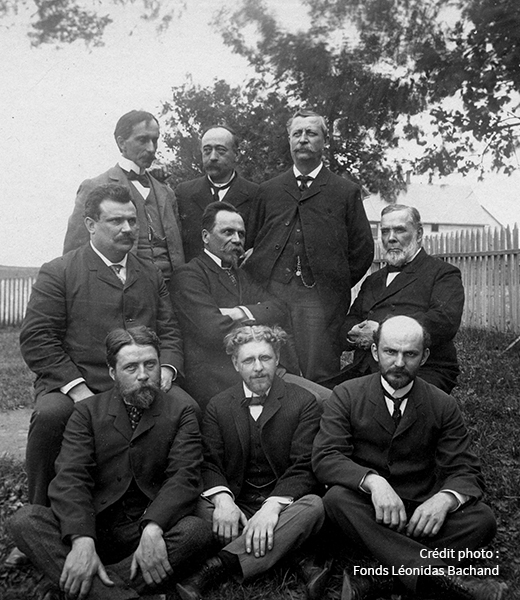 Jobs and volunteers
Jobs
Looking for a stimulating job, join the Mhist team.
Volunteers
We are fortunate to be able to rely on the support of many volunteers who take part in our activities. Whether it is once a week or once a month, they generously offer their time to help our institution thrive. Should you want to join our team, please contact [email protected].
President
Mr. Alain Goupil
Vice-president
Mr. Gabriel Martin
2nd vice-president
—
Treasurer
Mrs. Gaétane Plamondon
Secretary
Mr. François Joseph Duchesne
Director
Mr. Marc Bellemare
Director
Mr. Claude Belzile
Director
Mr. Benoît Charland
Director
Mr. Luc Carrière
Director
Mr. Ronald Dieleman
Director
Mr. Serge Malenfant