School groups
The Mhist's team takes pride in developing and hosting meaningful, dynamic, and stimulating educational activities to help students acquire valuable knowledge, skills, and perspectives.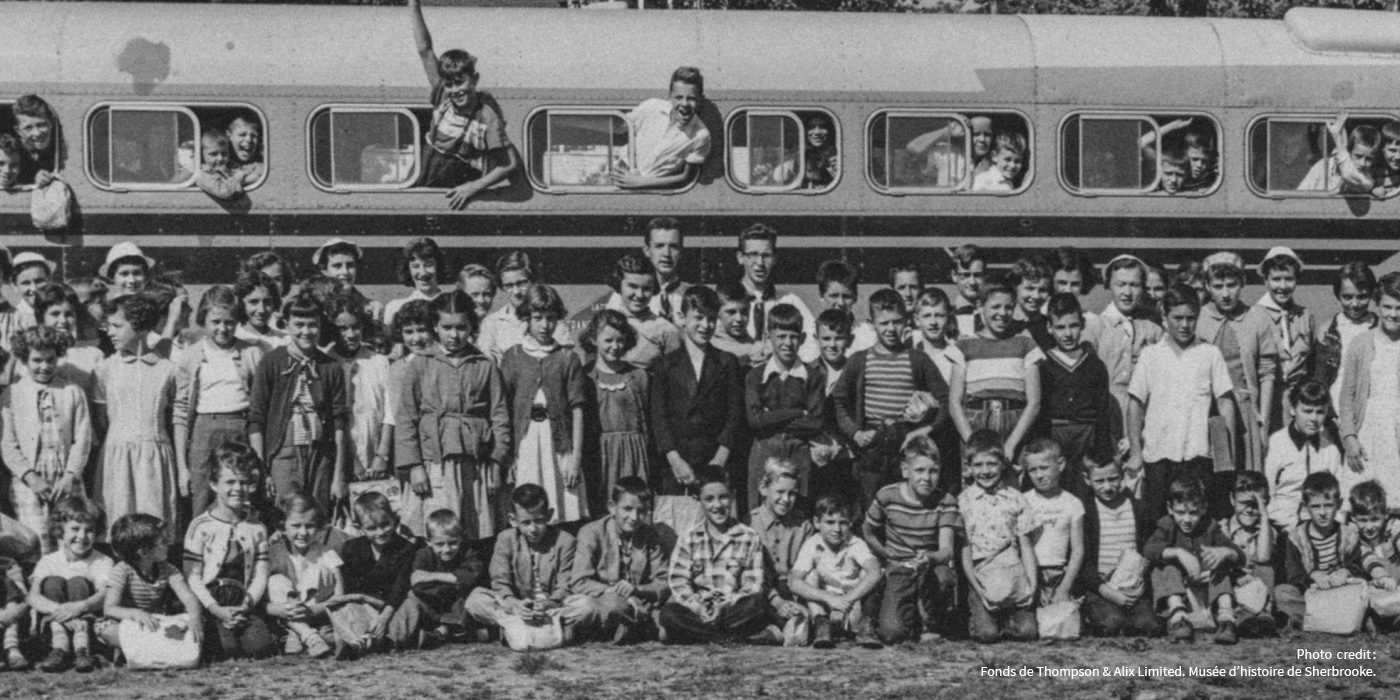 Why visit the Mhist as a group?
Our activities are designed to take history out of the books and turn it into an interactive, lively, and accessible experience. The guided museum tour experience also enables students to familiarize themselves with the museum and be open to new approaches of learning.
To meet teacher expectations as much as possible, the proposed activities are linked to the curriculums of the Ministère de l'Éducation, du Loisir et du Sport du Québec. Our programming for school groups is also eligible for various grant programs, including the Culture in the Schools and Support for cultural development programs.
In addition, although we provide a wide variety of activities, we are open to adapting them to your needs, so feel free to make special requests! Should you wish to design your own pedagogical material, our archival service is available for looking up information and digitizing old photographs at affordable prices.
We look forward to welcoming you!
Activities for elementary school groups