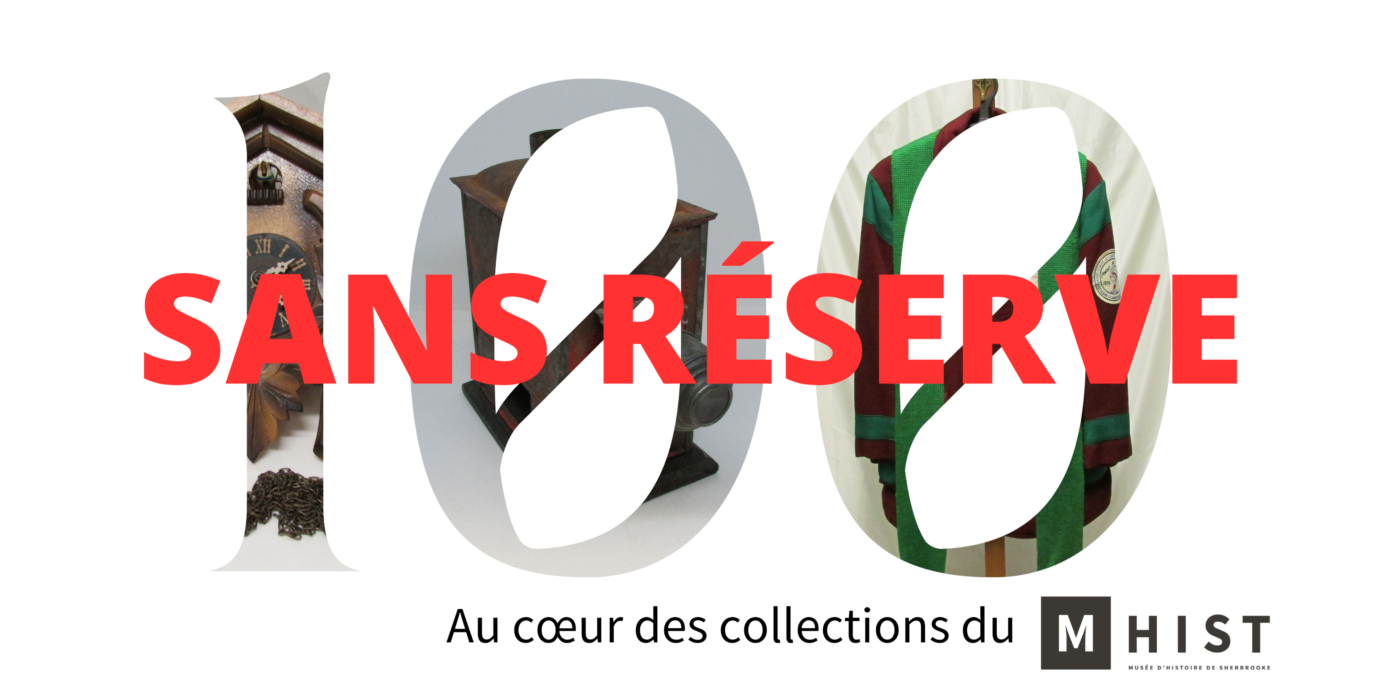 Sans réserve : 100 artifacts presented without (too much) reserve, to plunge into the heart of the Mhist collections.
For decades, if not centuries, collecting has been the cornerstone of museums. If this predominance of the object in museum functions has been redefined over the last 25 years, the fact remains that the traditional function linked to the acquisition of significant objects, their safe conservation and their documentation is always important.
That said, the objective is not (or no longer) the accumulation of objects illustrating a bygone past. Indeed, these artifacts – these witnesses to a personal, family, but also collective past – museums wish to make accessible to the public. And exhibitions are a most appropriate vector!
But, but… Yes, there is a but! Indeed, certain artifacts, although very relevant, well preserved, documented and pleasant to look at, do not succeed in carving out a place in our windows, due to not being linked to the themes of the exhibition projects.
Well, through the SANS RÉSERVE exhibition, we invite you to discover, admire and, why not, be surprised by 100 artifacts – of all sizes and on varied subjects – which will be linked by the fact that they have, with some exceptions, precisely no link between them!
In short, the Mhist team has become a detective and snoop to unearth treasures from our collections never before presented in our rooms: we therefore have some surprises in store for you (!).
February 08, 2024 - April 28, 2024
Exhibitions
Monday and Tuesday : CLOSED
Wednesday to Friday: 10 a.m. to noon and 1 to 4 : 30 p.m.
Saturday and Sunday: 10 a.m. to 4 : 30 p.m. (First Sunday of the month 10 a.m. to 4 : 30 p.m.)

Archives center
Monday and Tuesday: By appointment only
Wednesday to Friday : 10 a.m. to noon and 1 to 4 : 30 p.m.
Saturday and Sunday : CLOSED
Share this event:
Fees
Members

Free

Adults

$ 12.00

Seniors (65 and over)

$ 8.00

Students (with card)

$ 6.00

Children (7 to 17 years)

$ 5.00

Children (6 years and under)

Free

Family

$ 22.00

School groups (per student)

$ 5.50

Non-school groups (per person)

$ 8.00