The Mhist says "Cheers!"
30 June 2022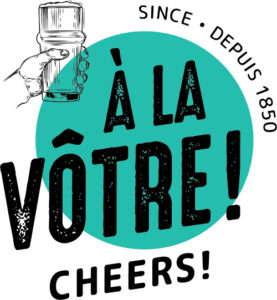 At the heart of this exhibition, you will discover various social aspects surrounding the consumption, production and distribution of alcohol over the last 150 years in the region. In addition to all the pleasant and festive moments, it exposes the darker sides of alcohol consumption, through social movements promoting abstinence, temperance and prohibition.
"We could have centered the theme solely on the prohibition period, for example. Instead, we opted for a broader portrait, focusing on the social aspects behind the act of consumption. Whether it is at parties, weddings or various events, historically or even today, we rarely consume alone", says David Lacoste, general director of the Mhist.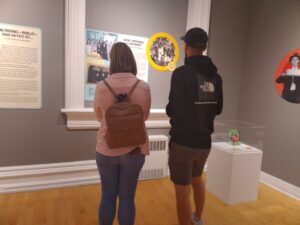 For instance, the Cheers! exhibition is punctuated with anecdotes teaching us about the medicinal past of alcohol as well as the role played by the City Council in the issuance of liquor permits at the end of the 19th century.
"For Cheers!, advertisements from the 1900s to the 1960s published in local newspapers turned out to be a real gold mine! Through them, we can identify the contexts specific to each era, but also determine which products were popular and the evolution of targeted clientele", adds Marie-Ève Gingras, communications coordinator and creator of this exhibition.
Also, since the region was, and still is, rich in breweries and vineyards, a nod to the Wine Route and the Brasseurs des Cantons was therefore essential!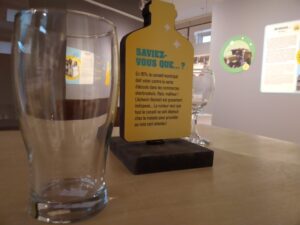 From June 22nd to October 23rd 2022, the Cheers! exhibition is on display in the American-Biltrite room at the Musée d'histoire de Sherbrooke. www.mhist.org/en/
Lastly, note that the exhibition is part of the "Beer" Passport available at Destination Sherbrooke, which includes a visit of the Mhist, the Broue exhibition at the Musée de la nature et des sciences de Sherbrooke and a self-guided tour of the Siboire microbrewery: Beer | Destination Sherbrooke